One minute you're fine, the next minute it feels like someone is hitting your muscles with a hot poker. It's a sensation that people with fibromyalgia are all too familiar with. This disorder affects more than 10 million people, just in the United States, and it is often also associated with trouble sleeping, cognitive difficulties and gastrointestinal problems. While there is no cure for fibromyalgia, the skilled chiropractors at Capitol Rehab of Crofton can help you reduce your pain and increase your quality of life, without surgery or potentially dangerous drugs.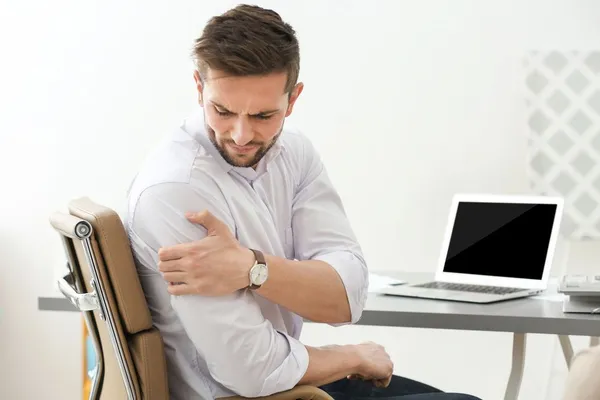 What is fibromyalgia?
Fibromyalgia is a disorder characterized by muscle and bone pain as well as general fatigue, trouble paying attention, and processing thoughts. It is widely believed that the pain associated with this condition is due to a change in the way the brain processes pain signals. Fibromyalgia often starts after a physical trauma, such as a car accident, an infection or severe psychological stress. The pain associated with fibromyalgia generally comes and goes without warning. Women are about eight times more likely to develop fibromyalgia than men and there may be a genetic component to this condition.
Reducing fibromyalgia pain
Reducing stress and building up strength have been shown to help reduce the pain of fibromyalgia. We've also found that gentle chiropractic techniques can strengthen your muscles and skeletal support. These techniques can serve to reduce and even ward off some of the pain associated with fibromyalgia. In addition, there are gentle exercises that can also help a patient keep their range of motion so that they can still get out and do the things they like to do and stay fit.
Our chiropractic clinic takes a wellness approach to help our patients live well with fibromyalgia and other conditions that cause chronic pain. Our team works one-on-one with each patient to develop a custom routine of exercise, diet and lifestyle changes that will help improve the individual's quality of life. To this end, we offer massage therapy, nutrition consultation, and physical therapy. We even offer acupuncture, which is a promising treatment for fibromyalgia pain. Your well-being is our primary concern.
Local chiropractic care
To learn more about treating the pain of fibromyalgia or to make an appointment with our Crofton chiropractor, contact Capitol Rehab of Crofton at (410) 451-3561. We've been helping Maryland residents reduce their pain without surgery or prescription drugs and live a better life for more than a decade. Call today and find out what we can do for you.