Lower Back Pain From Your Crofton Chiropractor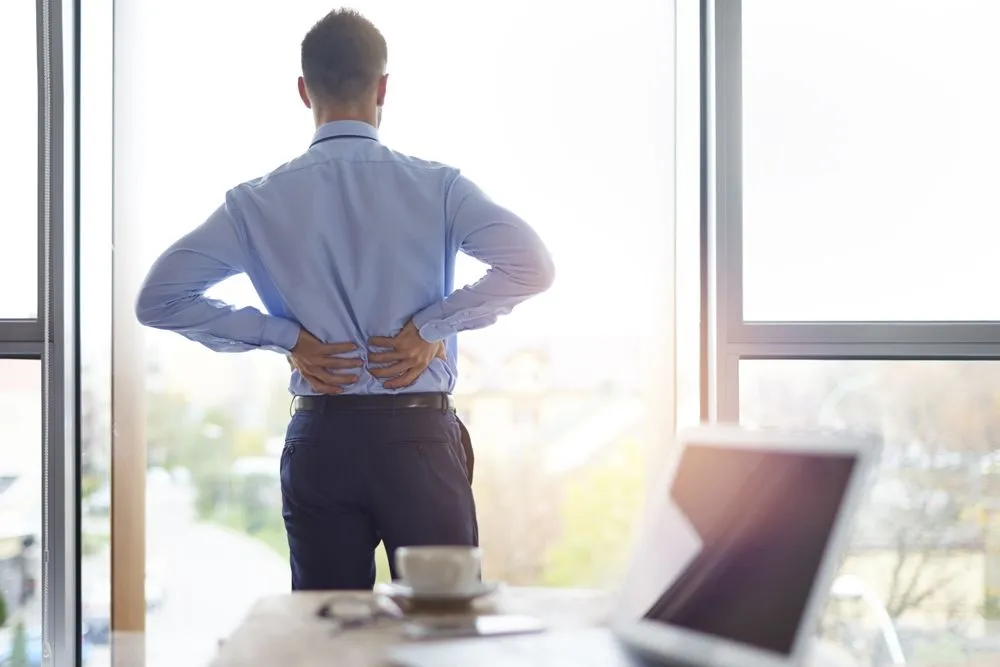 At Capital Rehab of Crofton, we are dedicated to offering the most advanced chiropractic care techniques in an environment that is comfortable and welcoming to patients of all ages. With many years of combined experience, our Crofton chiropractor and physical therapist have the skills necessary to holistically treat a wide range of musculoskeletal conditions including lower back pain, neck and shoulder injuries, poor posture, sports-related injuries and much more.
Lower Back Pain Treatment
The lower back is made up of an intricate network of interconnecting bones, nerves, muscles, joints and ligaments. These components work together to provide your body with support, flexibility and strength but this complex spinal structure is also highly susceptible to injury.
What are the Common Causes of Lower Back Pain?
Most often lower back pain is associated with a pulled muscle or ligament, a disc problem, joint issues and irritated nerve roots. This can be caused by poor posture, overuse or a sudden sports injury. If you have been experiencing lower back pain for a period longer than 3 months, chances are that your injury will not heal on its own. Some other common causes of lower back pain may include:
Herniated Disc – This type of injury occurs when the soft, jelly-like center of a lumbar disc breaks through the outer layer of the disc, irritating the nerve roots. Patients with a herniated disc may experience chronic pain, inflammation and nerve compression.
Degenerative Disc Disease – As your body ages, the spinal discs begin to lose their natural hydration and break down. Once this process begins, excessive forces against the disc wall can lead to tears and weakening that may eventually cause herniation or spinal stenosis.
Spinal Stenosis – Classified by a narrowing of the spinal canal, spinal stenosis causes intense pain where the nerve roots are located. This narrowing can present in a number of different ways and in multiple levels of the lumbar spine.
How Does Chiropractic Care Work for Back Pain Relief?
During your initial visit with our Crofton chiropractor, we will complete a comprehensive chiropractic examination to determine the root cause of your pain. This may include a closer look at your health history, a physical chiropractic examination and additional testing with X-rays and other advanced screenings.
Once a diagnosis has been made, we will recommend a treatment plan that fits your specific lifestyle needs. Treatment may include regular chiropractic adjustments, physical therapy, corrective exercises massage therapy and more. With targeted spinal manipulations, our chiropractic care team can help to relieve your pain, promote faster healing, reduce inflammation and much more. This safe back pain treatment method is prescription drug-free and safe enough for patients of all ages.
Schedule an Appointment with Your Crofton Chiropractor Today
Interested in learning more about the benefits of chiropractic care adjustments for lower back pain relief? Call (410) 451-3561 or visit us online today to schedule an appointment.