AlterG - Anti-Gravity Treadmill
At Capitol Rehab of Crofton we are determined to stay on the cutting edge of chiropractic, physical therapy and rehabilitation. That's why we ensure that you always have access to the latest equipment and treatment techniques through our clinic. Right now as part of your treatment here your doctor may recommend you spend time on the new Anti-Gravity Treadmill designed to get you on your feet and moving fast than ever before.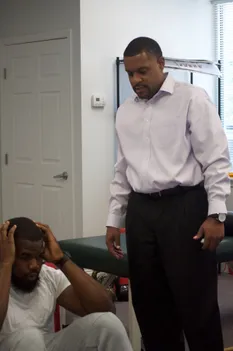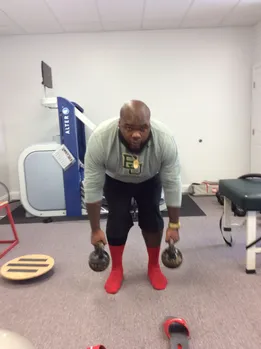 Scientifically Proven Rehabilitation Benefits
The AlterG has been extensively studied and has been shown to dramatically improve outcomes for patients while reducing the pain and physical stress of rehabilitation. Several scientific studies have shown the benefits to patients recovering from everything from sport's injuries to car accidents and other traumatic events. Watch the video below for a summary of how this unique technology works or call our clinic today on (410) 451-3561 to speak with a doctor.
Faster Pain Relief and Healing
By using the unique unweighting technology of this machine patients at Capitol Rehab can see tremendous benefits with their healing, weight loss, and pain relief process.
With the AlterG you can:
Reduce gravity's impact by selecting any weight between

20% and 100% of your body weight by 1% increments

Rehabilitate lower extremity injuries with less pain and less impact

Improve mobility, strength and safety for those with neurological conditions

Provide a safe way to lose weight and exercise more intensively while unweighted

Train without pain and reduce the stress to joints and muscles

Recover effectively and with less pain after training or competition
The Next Step in Physical Therapy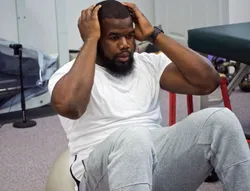 At Capitol Rehab we can help you use the AlterG in combination with chiropractic care and other physical therapy techniques to go faster further and get you back on your feet and moving better than ever before. Patients are able to recover from surgery, injury or simply train to lose weight faster than they ever thought possible. If you are curious about how this technology may be able to help you contact us today on (410) 451-3561 and book your FREE consultation.