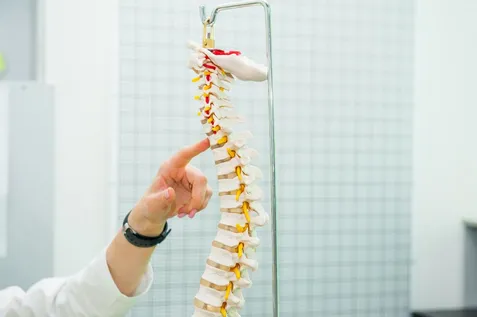 It is possible to treat and manage scoliosis symptoms with chiropractic care. If you live in Crofton, MD, or the surrounding area, our team at Capitol Rehab of Crofton offers various treatment methods to help manage your condition.
Causes and Symptoms
There are well-known causes of some types of scoliosis. The curves are divided into two categories: structural and nonstructural. With nonstructural scoliosis, the spine looks like it is curved, but it still works as it should. This can be the result of having one leg that is longer than the other, having muscle spasms, or even appendicitis.
With structural scoliosis, the curved spine cannot be reversed because it is rigid. Causes of structural scoliosis include:
birth defects
infections
tumors
cerebral palsy
muscular dystrophy
genetic conditions, such as Down syndrome and Marfan syndrome
You may lean slightly while standing if you suffer from scoliosis. You may also have the following signs and symptoms:
one shoulder blade appears that larger than the other
a curve in your back that is visible
waist, hips, or shoulders that are not even
ribs that stick out farther on one side of the body
back stiffness
low back pain
numbness and pain in your legs
fatigue
Chiropractic Care for Scoliosis
Chiropractic treatments are beneficial and rewarding because they are non-invasive and do not involve the use of drugs. Treatments work by reducing pain and decreasing pressure on the nervous system. Our chiropractor will perform a series of spinal adjustments and use the flexion-distraction technique to stretch the thinned areas in your discs. This results in an improvement in flexibility and range of motion. It also helps to reduce pain.
Massage therapy is also helpful for relieving the muscles that have been tightened and stretched out by scoliosis. Different techniques can be used, such as neural relaxation therapy, deep tissue massage, and even cranial-sacral massage to help relax the muscles, improve circulation, and bring a sense of relief.
Contact Us Today
To schedule an appointment for chiropractic care, call Capitol Rehab of Crofton today at (410) 451-3561. Our team in Crofton, MD, will create a customized treatment plan to help manage your symptoms.