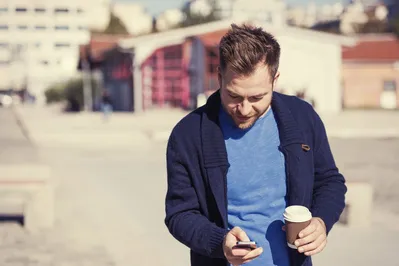 The Signs of Text Neck
There are a few symptoms that indicate you may be dealing with a case of text neck. You will usually feel pain in the bottom portion of your neck as this is the area that is stretched when you look down at an electronic device. The pain may be constant or it may start as a dull pain that intensifies as you continue to look at your device. This pain may subside after your cell phone or device usage comes to an end. In some instances, a person suffering from text neck will also have pain in the upper back.
How To Avoid Text Neck
To avoid text neck altogether you would need to give up looking at your electronic devices. This is usually not feasible, especially if you use a device on the job. Invest in a holder for your phone, tablet, or laptop so the screen area remains at eye-level while you use it. Take frequent breaks from staring at your screen and move around away from the screen if possible. An alarm can also be set to remind you to walk away from your device so you do not look at it for too long.
What Chiropractic Care Does To Help
If text neck is already causing distress, you may benefit from chiropractic care. Our chiropractor will help reduce pain and discomfort without using invasive procedures. This treatment includes spinal adjustments. Manual manipulation of the spine reduces the amount of stress that is placed on your joints in the body. When this stress is reduced, the body heals quickly and efficiently. We may also recommend physical therapy, temperature therapy, massage, and lifestyle changes to stop your text neck symptoms from recurring.
Chiropractic Care in Crofton, MD
If you are dealing with neck pain, schedule an appointment with one of our chiropractors for an assessment. Call Capitol Rehab of Crofton today at (410) 451-3561 if neck strain, headaches, or neck pain are causing you distress.