People who participate in sporting activities are vulnerable to injuries that cause lingering pain and discomfort. Some of these injuries take time to heal, making it hard for athletes to stick to their training and competing schedules. That's why our team offers Normatec.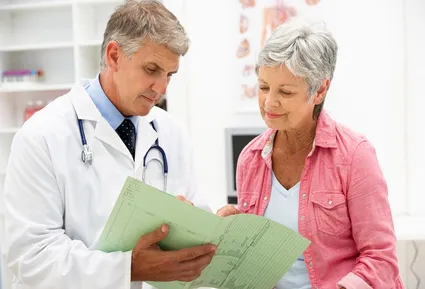 Normatec is an effective and clinically proven recovery-enhancing method. At Capitol Rehab of Crofton, we use this technology to help reduce recovery time on various injuries such as strains and sprains in the arms, legs, and lower body. Athletes throughout the world use this method for safe and non-invasive, rapid recovery. Our Crofton chiropractors will provide a thorough examination to determine the extent of your sports injury and create a treatment plan customized for your unique needs.
What Is Normatec, and How Does It Work?
Normatec refers to compression devices useful for sports rehab and recovery. These devices have a system that consists of a control unit and various attachments to the hips, legs, or arms. The physical therapy technology uses pressure massage to relieve pain and muscle aches and promote blood flow to the affected area, among other benefits.
When you first use the system, a pre-inflate cycle will mold the attachments to your body shape. The session then starts by pressing the feet, hands, or any other part depending on the kind of attachments used. The same way massage uses stroking and kneading, all the segments of the attachment compress in a pulsing design and then release. A single session lasts around 30 minutes, and you may need to attend a few sessions to achieve desired results. A session might also take longer depending on the severity of a patient's condition.
Benefits Of Normatec
Normatec offers various benefits for athletes or active patients looking for optimal recovery. Common benefits include:
Speeds up recovery after injury
Clears metabolites
Rejuvenates muscles
Increases range of motion
Boosts blood flow
Who Can Use Normatec?
Anyone can benefit from this sports rehab technology, regardless of the severity of their pain or discomfort. We often recommend Normatec for both professional athletes and patients who perform strenuous activities. This compression system helps achieve rapid recovery after training or even competition. It also gets rid of soreness and pain caused by an injury, helping patients get back to participating in the activities they love. Our chiropractors can assess your current health and medical history to see if Normatec is right for you.
Contact Us for Chiropractic Care and Physical Therapy for Rapid Recovery in Corfton
At Capitol Rehab of Crofton, we are dedicated to providing the care our patients need for optimal relief from whatever pain or discomfort they may be experiencing. That's why we often combine chiropractic care with Normatec to help patients recover from their sports injuries. This innovative compression device offers rehabilitation for athletes of all levels. In addition to providing speedy recovery, Normatec also offers other benefits to the body, such as enhancing blood circulation. If you are interested in seeing how Normatect can benefit you, contact our Crofton office at (410) 451-3561 for more information or to schedule your first consultation.