Sports Nutrition & Movement Screening
Functional Movement Screen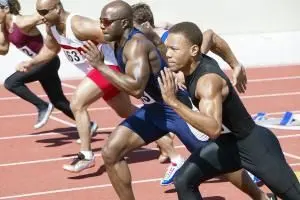 FMS is the screening tool used to identify limitations or asymmetries in seven fundamental movement patterns that are key to functional movement quality in individuals with no current pain complaint or known musculoskeletal injury.

FMS $99
2 1/2 hr Corrective exercises training sessions
4 weeks of supervision and comprehensive corrective plan
Pain management plan

These movement patterns are designed to provide observable performance of basic loco motor, manipulative and stabilizing movements by placing an individual in extreme positions where weaknesses and imbalances become noticeable if appropriate mobility and motor control is not utilized.
Sports Nutrition
4 Weeks $199 3 1Hr Consults
8 weeks $249 6 1Hr Consults
12 weeks $299 9 1Hr Consults
Meal Plan- Customized plan that will be adjusted based off of results
Food knowledge- Education on the correct foods to eat
Supplement- What and when to take
Body Fat analysis- Test will be re-done every 2 weeks
Bio Signature Modulation
BioSignature Modulation is a cutting-edge, non-invasive fat loss and wellness program. The method is based on the correlation between body fat storage and possible hormonal imbalances. Hormonal imbalances are often the culprit of stubborn body fat storage and other health concerns including poor sleep, low energy, impaired cognitive function, and more. The BioSignature method focuses on addressing these imbalances to improve body composition and overall wellbeing! Through specific body fat measurements and client assessment, BioSignature practitioners recommend an individualized program of nutrition, supplementation, and lifestyle modifications based on your unique BioSignature. It is a safe and natural solution to losing stubborn body fat and achieving wellness – and ultimately, a higher quality of life! Whether you are a professional athlete, business executive, or a stay at home mom – BioSignature can help!