Capitol Rehab of Crofton About Us
At Capitol Rehab of Crofton, we are proud to serve Crofton, Bowie, Gambrills and Odenton residents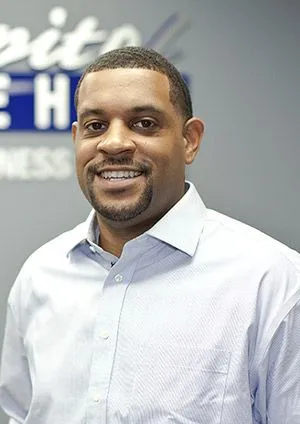 with a powerful range of chiropractic, physical therapy, massage therapy and nutrition and fitness solutions. It is our goal to help you find total health and fitness for the mind, body and soul.
Our Crofton chiropractic doctor, Dr. Shaun McClenny, uses his years of education and experience in chiropractic care to help create a total healing process. For those suffering pain as the result of a sports injury, auto accident, work or other injury, Dr. McClenny is the Crofton chiropractor who can set you on the path to full recovery and a pain-free, healthier life. He is a certified chiropractic sports physician, licensed Ironman provider and full body certified Active Release provider. When you visit Capitol Rehab of Crofton, you are assured of exceptional chiropractic services. But while our Crofton chiropractor services are at the core of what we offer at Capital Rehab of Crofton, we are much more.
More Than a Crofton Chiropractor
Capital Rehab of Crofton was designed to be a center of total wellness for area residents. As such, not only are we an experienced Crofton chiropractor, our range of services extends to physical therapy and massage services. These services help stimulate healing. Our massage services are an exceptional way to relax and rejuvenate the body, mind and spirit. Many use our massage services as a source of decompression from the pressures of everyday life.
If your weight is a concern, our team of professionals can help with weight loss through a variety of fitness programs and nutrition plans. We even offer a series of videos to help you reach your weight and fitness goals. We'll tailor a plan specifically for you and your present physical capabilities.
Capitol Rehab of Crofton also offers acupuncture, a traditional Chinese treatment designed to stimulate your body's natural pain killers. Acupuncture has been shown to be effective in treating headaches, anxiety, food and seasonal allergies, asthma, and a variety of other maladies than can negatively impact the quality of life. It has been helpful for many in stimulating weight loss. Call us to learn more.
While many come to us looking for a Crofton chiropractor who can help relieve pain, they soon learn we are a center of wellness for families in all of Crofton, Bowie, Gambrills and Odenton. Are you ready for a healthier, pain-free life? Contact Capitol Rehab of Crofton.
Make Your Appointment Today
Whether you are in search of a Crofton chiropractor or need help on your journey to better health and fitness, it all starts with a call to Capital Rehab of Crofton. Call us today for an appointment or initial consultation. We'll explain the basics of chiropractic care and tell you about our wellness services. Call us today at (410) 451-3561. We look forward to partnering with you on the road to an improved quality of life.