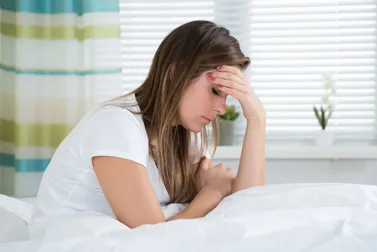 Headache and Migraine Treatment in Crofton, MD
Our goals in chiropractic care begin with treating the underlying issues, which means that we are not dedicated just to treating pain, but more importantly, to finding and treating the source of your migraines or headaches. While there are a few different types of migraines, all of them involve sharp, targeted pain. Migraines are also often accompanied by other symptoms, such as sensitivity to light, nausea, and dizziness.
There are many different types of headaches. Generally, a headache will not be accompanied by the same symptoms as a migraine, but if you are experiencing them regularly, still warrant seeking a chiropractor for assistance. Headaches involve radiating pain across a region, rather than a targeted spot. Some tension headaches will also create a stiffness around your forehead, or in your neck.
The Causes of Migraines and Headaches
Just as there are many types of migraines and headaches, there is an equal variety of causes. Chronic headaches can be caused by too much of just about anything. Some examples are the wrong diet, simple exhaustion, and stress.
Migraine pain, on the other hand, is more likely to be caused by hormones or pinched nerves. However, migraines can sometimes be caused by over-stimulation, like being too hot, a high-stress situation, or overexertion. Migraines can also last anywhere from a few hours to a few days, and a chronic migraine may return periodically.
How can a Chiropractor help with Migraines or Headaches?
The first step with any element of chiropractic care is a consultation with one of our doctors. It is important to understand the factors involved, like how often you experience these headaches, and what you feel are the most common triggers for a migraine. Each treatment plan is different. Depending on your unique situation, we will design a personalized plan for care, which may include chiropractic treatments like physical therapy, massage therapy, acupuncture, and spinal decompression. We also provide lifestyle guidance to help identify and eliminate triggers, so you can prevent pain before it starts.
Contact Capitol Rehab of Crofton
Are you experiencing chronic migraines or headaches? Call our team at Capitol Rehab of Crofton today at (410) 451-3561 to schedule a consultation with one of our chiropractors.