eBooks by Dr. McClenny
Dr. McClenny now offers years of expertise and tips from treating countless patients that have come in to the office suffering from lower back pain and neck pain. In a new exclusive, he also offers some tips and suggestions for those looking to gain some insight on a healthier lifestyle! It is quite possible that a patient may be able to eliminate lower back pain and neck pain at home. All books are available to purchase at all large eBook vendors such as iTunes, Amazon (Kindle), Barnes & Noble (Nook), and Kobo. Here are some brief descriptions of each book: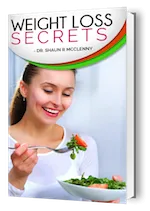 Briefly gives great tips and secrets regarding how your body responds to fad "diets" and dispels any myths about metabolism, exercise, health and well being. It is an easy read for those no matter where you are in your weight loss journey, unlocking a new and healthier you!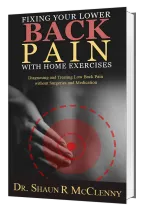 This eBook gives readers a guide, as most of us, at some point, in our lives will experience back pain, either due from injury, poor posture, over-use, and many other reasons. This eBook will help the reader determine how severe their pain is, and how to possibly eliminate lower back pain completely by doing the home exercise provided by Dr. McClenny.

Dr. McClenny provides an easy to read solution for those suffering from neck pain. From his extensive years of treating many patients, he delivers a guide that helps those suffering from neck pain and provides some professional insight on how people may be able to avoid costly bills and live pain free!
Charitable Donations
Here at Capitol Rehab of Crofton, we are not only committed to the health and wellness of our patients, but we also understand the many struggles and triumphs they endure. We would like to offer a way for our clients to give back to those in need through various non profits such as relief efforts, after school programs, and health and wellness organizations. All listed are 501c3 and gifts are tax deductible.
Please email or call us at the office at (410) 451-3561
~Bati School~ Hurricane Relief
Located in Rural Southwest Haiti, Bati School has a unique model of offering free education through sustainable farm-funded financial design. Please click HERE to learn more about Bati School and its impact on the community. Unfortunately, the school sustained record damage and is in financial need to rebuild and continue educating the community. Please click the link to below to donate to the Hurricane Matthew Relief Fund.